Payment Method
THE OPTIONS YOU CAN USE ON RITKEEP ORDERS
We want to make buying your favourite RitKeep Equipments online fast and easy, and we accept the following payment options:

Option 1. Pay With Visa, MasterCard, JCB, Discover, American Express, DinnerCard and 

Maestro.
The card companies listed above are the most commonly used credit cards on this website. 
*Please note that RitKeep does not collect your credit / debit card number or personal information when you make a payment. For questions regarding your transactions on our site, please consult your card-issuing bank for more detail.
Option 2. Pay With ApplePay
When you place an order with ApplePay, you will be redirected to the ApplyPay payment page to complete the payment by your wallet.

Option 3. Pay With GooglePay
When you place an order with GooglePay, you will be redirected to the GooglePay payment page to complete the payment by your Google account.
Option 4. Buy Now Pay Later With Klarna

You've got the flexibility to choose how you pay with Klarna for all orders under $3000.
➤Step1: Add item(s) to your cart
➤Step2: Go to checkout and choose Klarna
➤Step3: Complete your Klarna Credit application
➤Step4: Use the Klarna app or log in on klarna.com to make your monthly payments
**If you need any help, Please see our FAQs or you can contact us at: service@ritkeeps.com; Our service team will reach out to you as soon as possible.
STEPS TO PAY ON RITKEEP FITNESS
➤➤ 

Step 1: Add product to cart or pay now (go directly to information page).
If you want to continue shopping, you can add the product to the cart and then click to checkout.
➤➤ 

Step 2: Fill out the shipment information.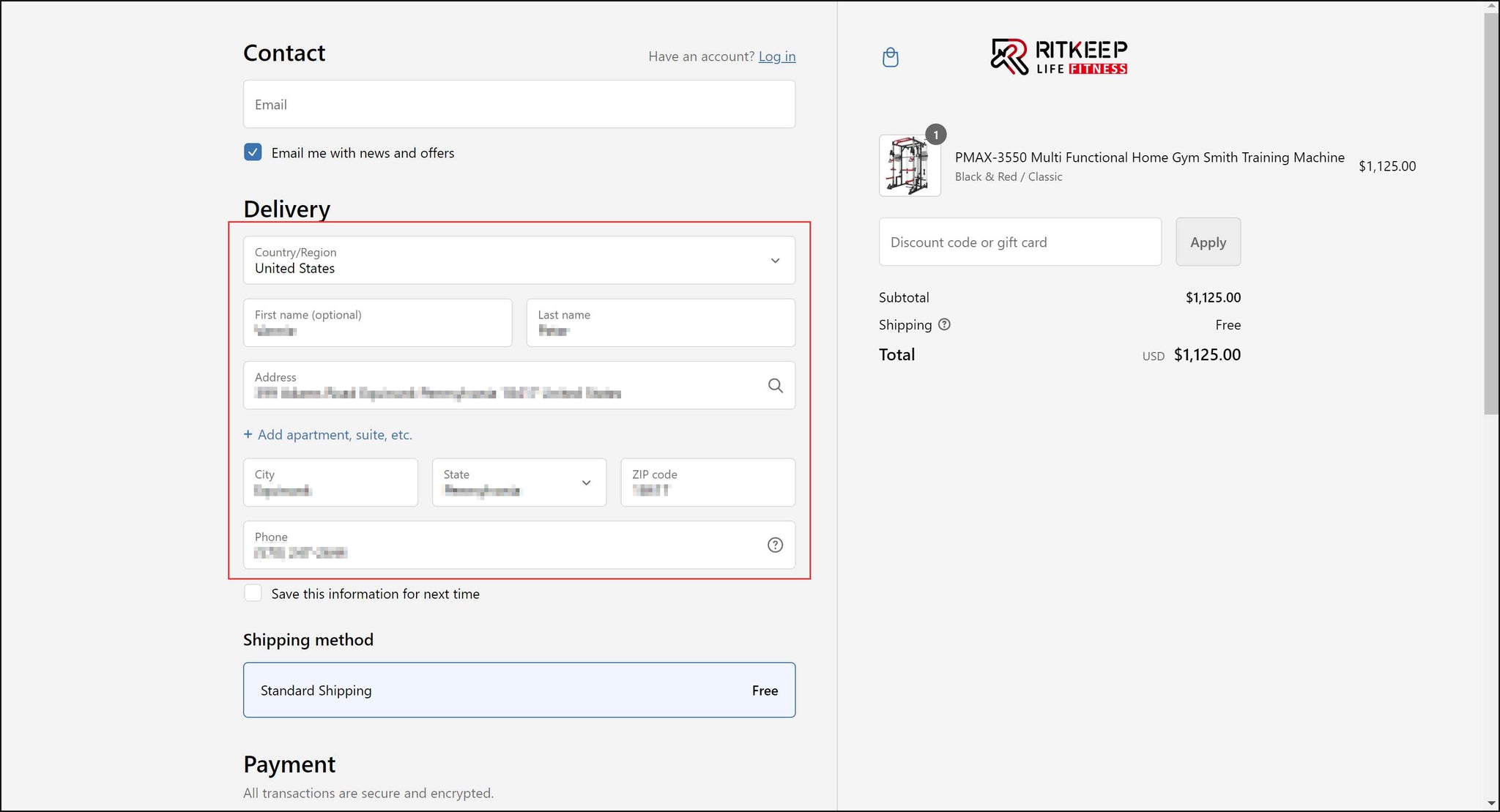 ➤➤ 

Step 3: Select the shipping method and doubile check your shipping address.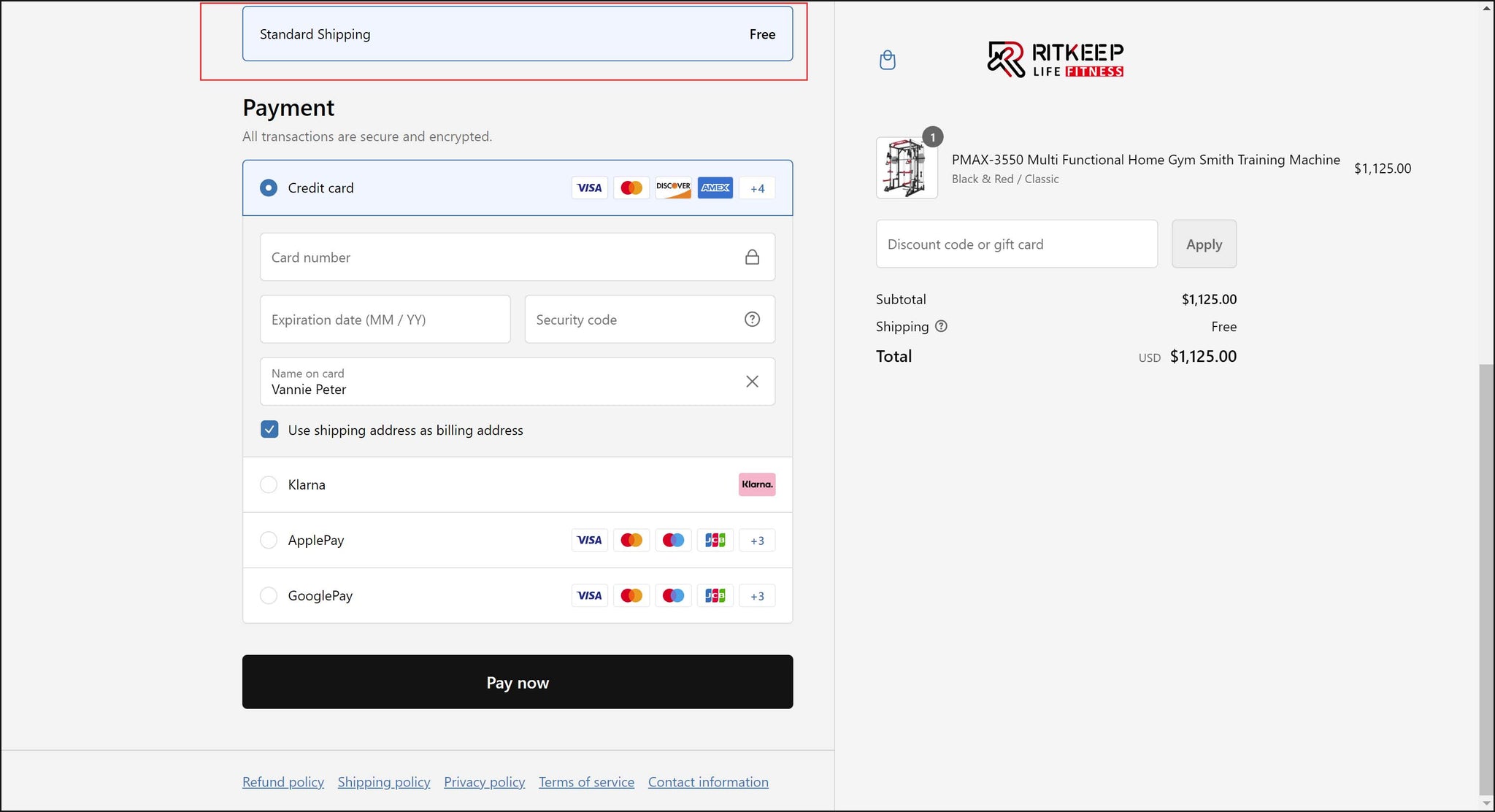 ➤➤ 

Step 4: Select a payment gateway and click the "Pay Now" button.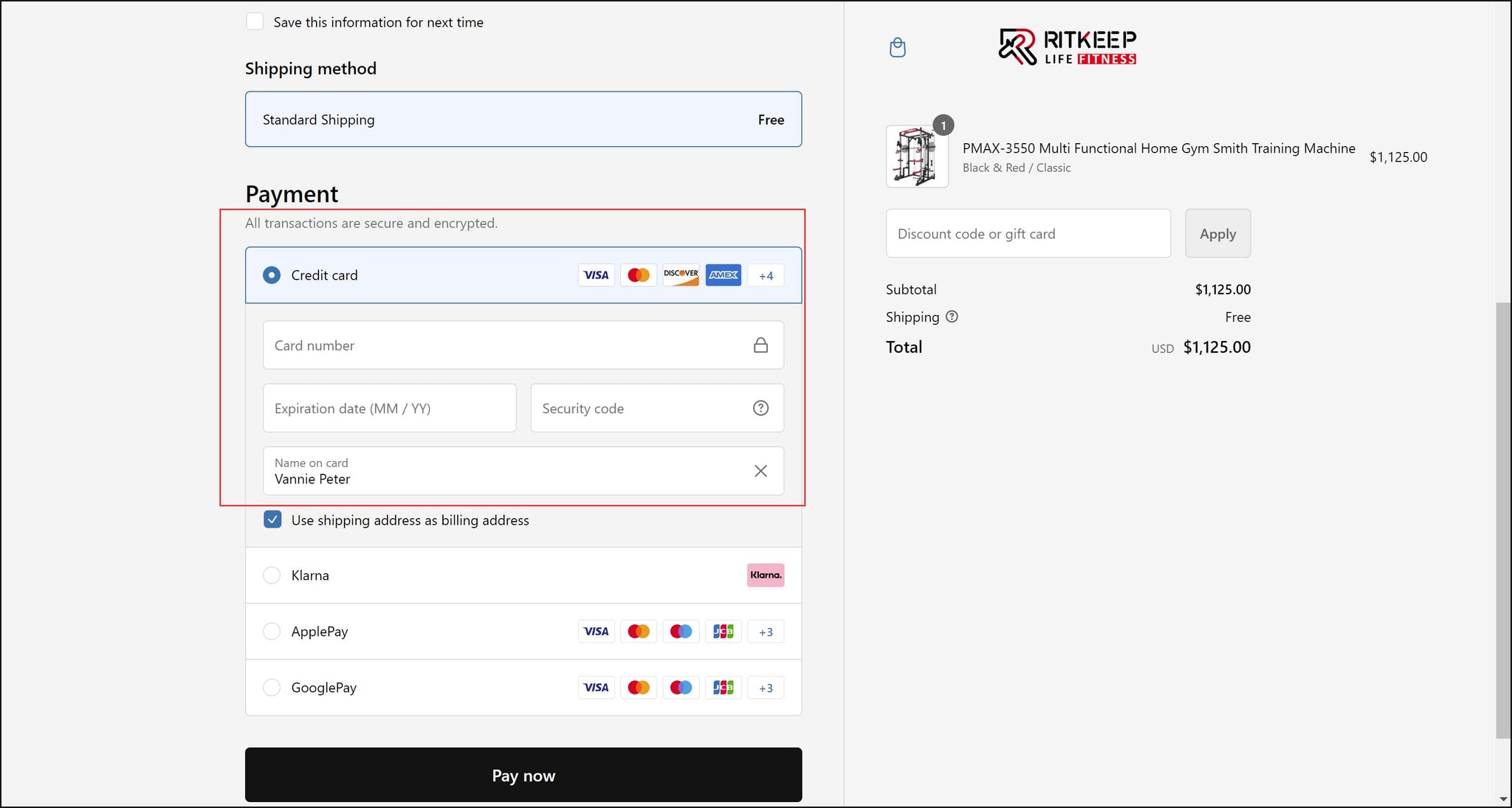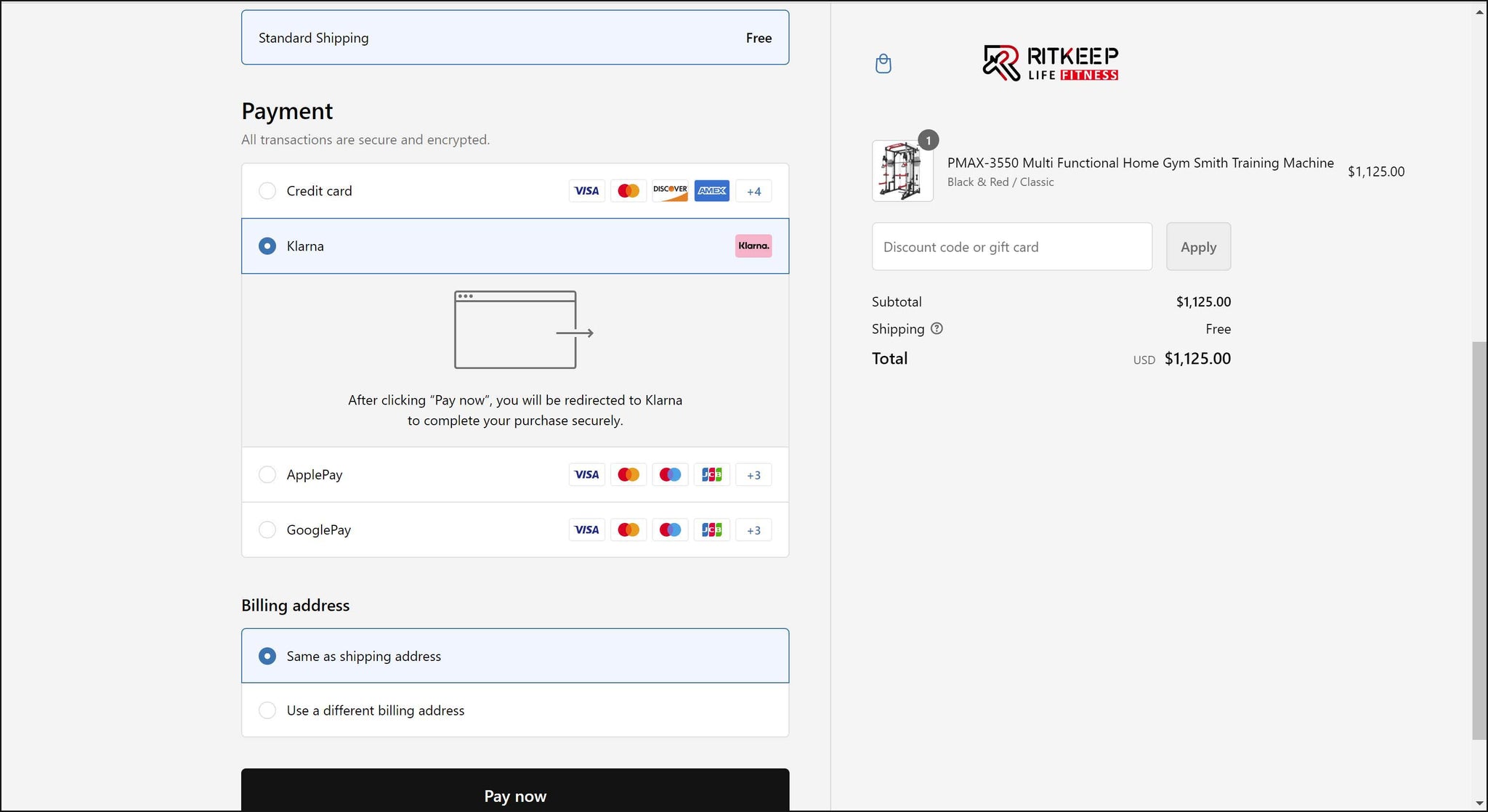 After you have completed the above steps, you have successfully purchased the product on ritkeeps.com, we will pack it and notify the courier to pick it up.